History of Turning Stone Farm
This land has had continuous farming operations since the 1700's when Asabel Hale first came to Greensboro. The original barn was constructed around 1815 and hosted the first Sunday School Convention in New England. Around 1880 a new, bigger barn with one cupola was built surrounding the earlier barn. This original barn is still visible from the ground level.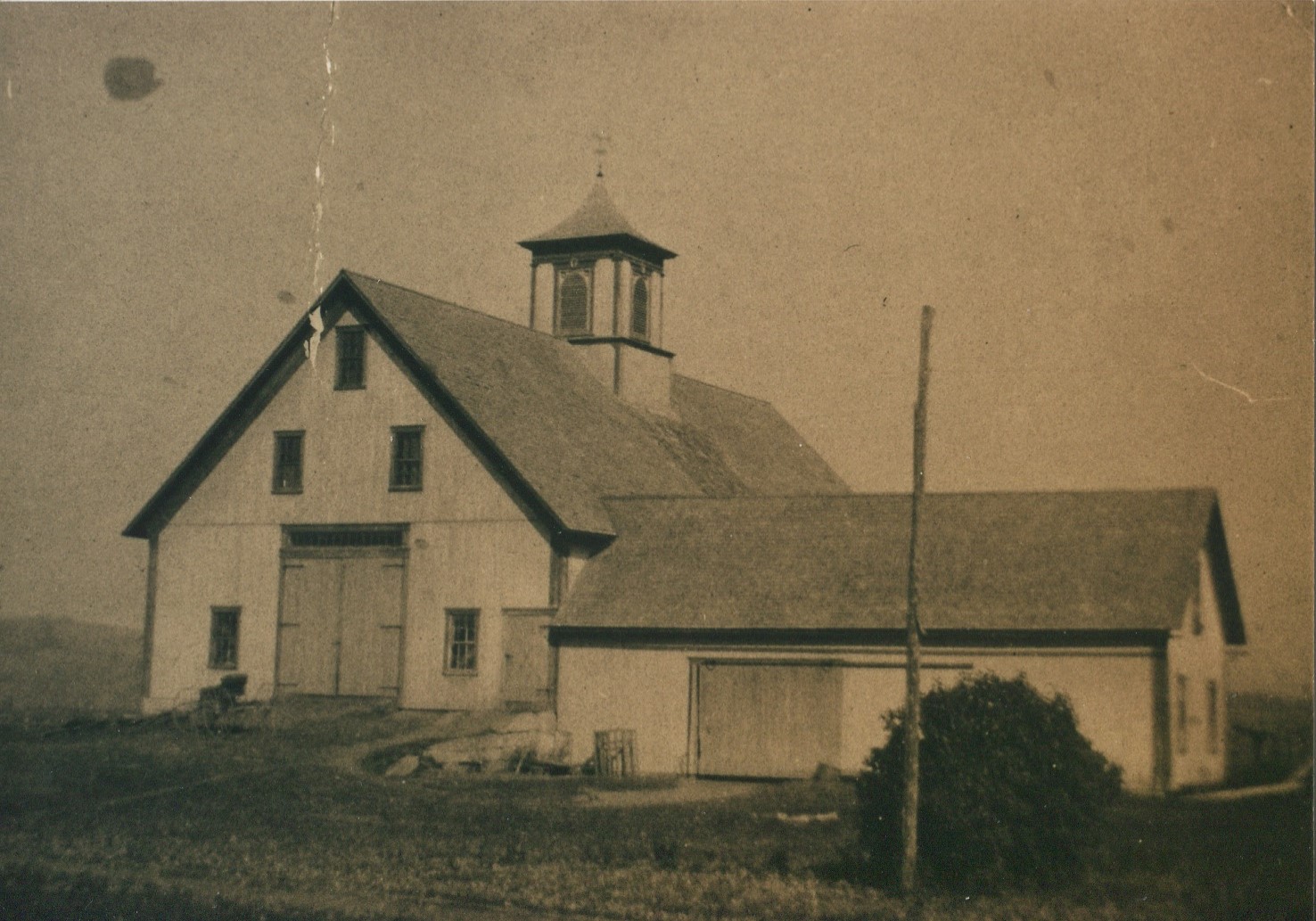 The original barn on this site was built in the late 1700s. This first photo of the barn was taken in 1880 when it only had one cupola before the second addition, cupola, and red paint.
Barn winter scene with the Town Snow Roller seen in front.
This large farm had a wide range of operations with maple sugaring, diverse vegetables including 8 acres of potatoes, milking 35 Jersey cows, work horses, pigs, and chickens. All the work was done by people and horses until 1940 when a John Deere tractor was added. Most of the farming operations were curtailed around 1950, due to steep price drop. The farmhouse across the street was used to board and feed summer guests to Greensboro. For a while after World War II a field here was even used as a landing strip for small aircraft.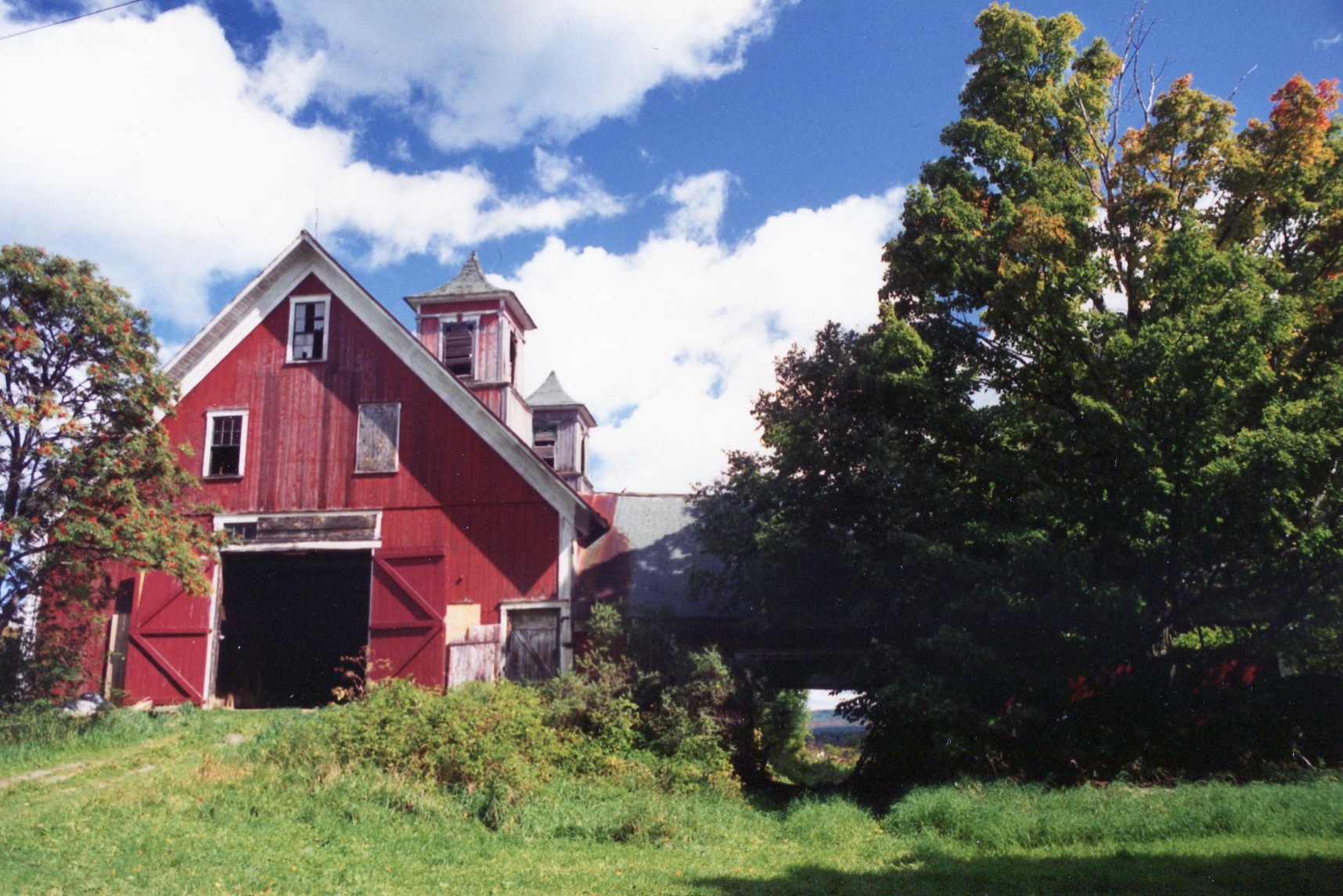 Around 1990, as the wilderness was taking over, Jennifer purchased the property. She immediately began the hard work of restoring and re-purposing the barn. Extensive work began on the foundation, historic post-and- beam structure, and cupolas.
Turning Stone Farm has been the culmination of over 30 years of vision, effort, and loving care by Jennifer and her kids to restore and share this rare beautiful Vermont landmark. The barn, parts of which date back over 200 years, have seen extensive renovations and improvements. Through a labor of love, Turning Stone Farm is now a home, farm, and gallery. Adorning the top of the agricultural cathedral are two unique and fully functioning copper weathervanes. The spiral and lightning bolt are symbols seen throughout Jennifer's creative work and are constant reminders of the beauty that surrounds and inspires the property.
The fields continues to be hayed by local diary farmers and and a couple acres have been converted to orchards and gardens with occasional chickens, pigs, and sheep. Apple, Pear, and Plum trees were planted and wild grape vines lifted on an arbor to bear fruit, and a few large gardens were planted, filled with vegetables, flowers, and berries. Jennifer's art studio and gallery displaying finish works are housed in the barn.
The opening of the barn as a Wedding and Event Venue is an important element to sustaining the barn and its beauty for generations to come. All these changes have been a part of a larger vision to adapt this historic agricultural structure and site and allow it to delight locals and visitors alike with an increasingly rare and magnificent landmark of Vermont history. Come experience it for yourself!
We look forward to your visit and making your dream event extra special.
Jennifer, Ezra, Naomi, Elias, & Ellie